I find my true love here
First, thank you Chnlove as I find my true love here.

Honestly, I had been here for a long time before I find my lady Baowen. Now she and her daughter live in America, we have a happy life. All my family and friends admire us a lot. We also had some problems in life, but both of us know who and what are more important for us. At the same time, the translator also help us a lot. I think when we cherish each other, we can overcome all the difficulties.

She is a kind-heart and sincere lady who knows how to take care of me and our family. I had two bad marriages before, which hurt me a lot. Now I also know how to love and treat so nice a lady. I also get along with her daughter and her other family. I think I am a lucky man because I have a simple and happy life with my wife. I also hope all the single men can find their love here.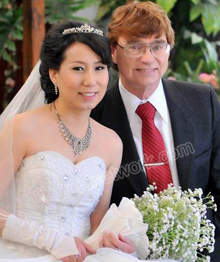 View original letter